Pokémon Roleplaying World Wiki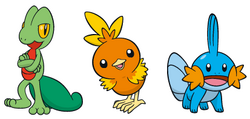 Welcome to the Pokémon Roleplaying World Wiki, a collaborative encyclopedia for everything and anything related to Pokémon roleplaying. We are still growing since this wiki was founded on April 13th, 2013. The wiki format allows anyone to create or edit any article, so we can all work together to create a comprehensive database for the Pokémon franchise.


There currently are 62 pages on this wiki. This is a new wiki so feel free to edit and create an account! However, please read the policies. Fulfill your Pokédex and catch every Pokémon!

Founder: Mega Pidgeot.

Bureaucrats: Sassynut.

Also, please read the chat policies.
News
Hi my fellow wikians. I bring you breaking news today! In the latest issue of the Japanese magazine,

CoroCoro

, new Pokémon X and Y details have been revealed as well as new Pokémon! Let's jump right in...

The new Pokémon are Yanchamu (ヤンチャム), Yayakoma (ヤヤコマ), Erikiteru (エリキテル), and Gōgōto (ゴーゴート).




Also, new moves! The new moves revealed are Sharp Remark (「すてゼリフ」), which decreases the opponent's stats, and Parabola Charge (「パラボラチャージ」).

The new region is called Karosu (カロス地方). Miare City (ミアレシティ) is located at the center of the region. The symbol of Miare City is the tall tower in its center. Miare City appears to be the city seen in the original trailer. Miare City is so big that players ride Gōgōto in it to traverse it; players can direct Gōgōto with its horn…

Read more >
Helping Out
To write a new article, just enter the title in the box below.
Roleplaying information are here. You can create a character here. To roleplay, you must do it here. Finally, the roleplaying rules are here. We hope you have fun roleplaying! :)
Adopt a character here from this list!
Featured Character of the Month
Shade!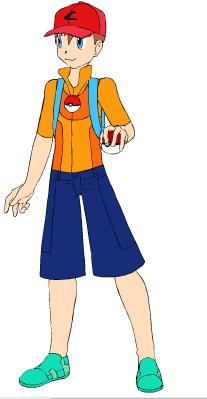 Born on November 13th, 2000, Shade grew up in Snowbelle City. He received his first Pokémon, a Fennekin, when he turned ten years old. After Fennekin evolved, he'd caught a Litleo and an Espurr. Soon, the two evolved, and the three are his best friends. (Read more here).
Featured User of the Month
Eeveestar!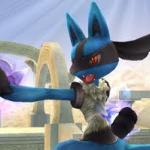 Even though Eeveestar is only a newly promoted bureaucrat, she has done an incredible amount of work already on the wiki. She's also excellent at roleplaying. Eeveestar is the perfect example of a perfect bureaucrat and admin. Congratulations!
Pokémon Omega Ruby and Alpha Sapphire have been announced! Which one will you be getting?